Get your own professionally designed website that doesn't cost the earth.

Imagine… your website is launched, looking great and helping to build your business.
We sort it all for you with a fixed price of just $1395 – awesome!
PROFESSIONAL  •  SET PRICE  •  ONLINE FAST
A great website is the essential starting point for any business. It's the first place people will go to check you out.
The majority of small business owners have never designed and built their own website.
And although they know it's a process that requires technical expertise and business and marketing 
experience
, it is often a struggle to justify the cost of a professional website designer.
So… they decide to build it themselves with one of the do-it-yourself programs available.
However, the decision to build the website themselves results in countless frustrating hours spent trying to learn skills required to make a website work properly for business!
We wouldn't bother studying how to re-wire our own electrical system – we engage a qualified electrician who has all the knowledge and experience needed.
The same thinking should apply to designing and building an effective website. Engage someone who has the knowledge and experience to get it done.
We are here to help!
Get Red&Crew to create your website for you so you can get on with all the other important things on your to-do list.

Affordable set price of $1395 – no nasty surprises!
           *Plus GST for Australian businesses 

Quick Time Frame

– complete website online in just 10 working days.

Fully responsive – automatically adjusts for mobile devices (Google loves this!) 

Essential pages – up to 5 pages included. 

You can change the content any time, anywhere via your browser.

Modular construction – built to accept more functions as your business grows.

Backed by 30 years of experience working with small business owners.
+ BEST OF ALL

We don't drop you into a mass produced template – y

our website is individually designed by a professional!

"I have never done a website before and did not have any idea what to do. I just gave Red&Crew all the details of what I wanted and they created a beautiful website for my business. Now my customers are able to make a booking online and they love the convenience. The bookings are coming in every day and I am so happy with it all."
Red&Crew is a division of Munatha Design, a Melbourne-based boutique design and website studio founded by Karen Parish. Munatha Design has been working directly with small business owners for more than 30 years providing custom graphic design and website development.
The Red&Crew brand has been created specifically in response to the number one question asked:
"How can I get my business launched with a great website that doesn't cost the earth?"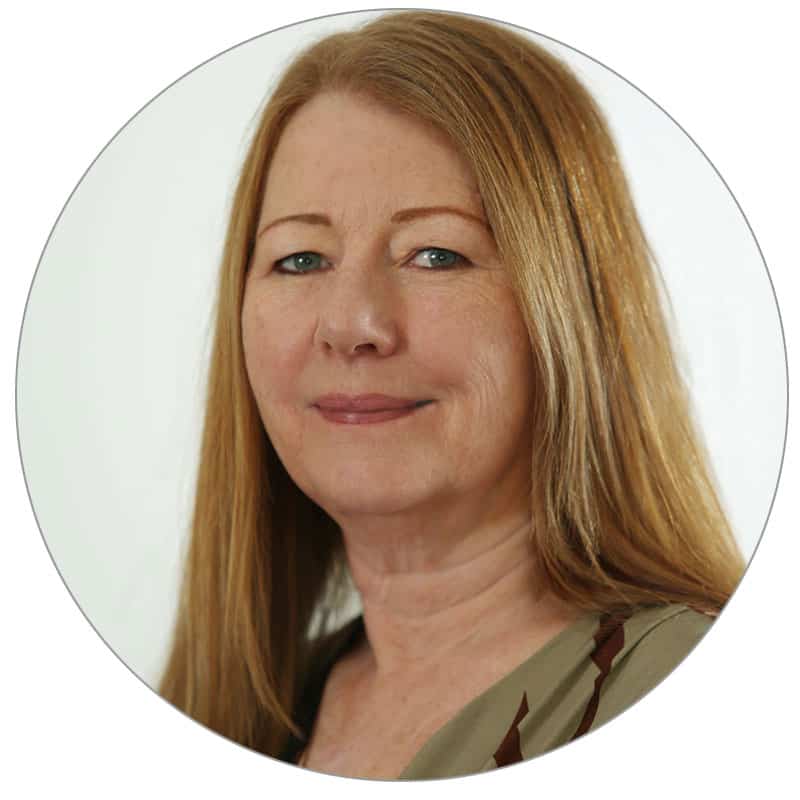 Relax – we help you every step of the way.
1.  A $600 deposit gets you started.
2.  You receive a brief questionnaire to tell us about your business.
3.  We call you to discuss details and your plans for the website.
4.  Once we have all we need, we're off and running to create your site.
5.  You receive a private link to your new site.
6.  On receipt of the final balance, your brand new Red&Crew website goes live to the world. Congratulations!
The design and construction of your Launch Site uploaded live at your domain costs $1395. All done for you by a professional!
(Plus GST for Australian businesses)
To assist with your business cashflow, we bundle the Website Hosting and Maintenance Service together into a monthly subscription.
We set up an ongoing direct debit of $40 per month to cover the cost of website hosting + maintenance.
• Your website hosting also includes one email mailbox.
• You may purchase additional mailboxes for $30 per year
Why regular maintenance is essential:
Updates to the operating system occur quite frequently to address security vulnerabilities and increase robustness. Although hidden from view, the backend of your website needs to keep working properly to ensure your website is available to the world.
Our Maintenance Service ensures your website uses the latest version of WordPress (essential for proper security)
Your website Theme and Plugins also need to be kept up to date to match the WordPress version.
Because so many customers already have a domain name, registration is not included in the website package.
If you have already registered your domain:
Red&Crew will look after the "delegation" of the domain. This means the domain name needs to point to the server (hosting) that holds all your website files so it can display your website in a browser. This is a seamless process for the visitor.
If you need to register a domain name:
Red&Crew can organise domain registration on your behalf, and send you reminders when the domain is due for renewal.
Domain Name Prices (subject to the availability of the domain):
.com.au domains: $65 for 2 years
.net.au domains: $65 for 2 years
.org.au domains: $32.50 for 2 years
.com domains: $30 for 1 year, $60 for 2 years.
Other domain extensions vary in price. Let us know what you are thinking and we will let you know the registration cost.
NOTES:
*It is mandatory to register .com.au and .net.au domains for 2 years. You also need to have an ABN/ACN associated with the name.
* .org.au are reserved for Non Profit or Special Interest Groups only.
Your Launch Site includes up to 5 pages (including home page).
Research has shown the 5 essential pages that a business needs are:
Home page
Service or Product information page
Contact/Enquiry page
Frequently Asked Questions page
About Us page
However, you decide which pages are best for your business and your customers. You may purchase extra pages to be created for you.
Once we go live, you can add extra pages at any time yourself. We will provide you with instructions on how to do this.
A Blog page can be added to your site, and will appear in the navigation menu of the site.
Your website content management system (CMS) enables you to create Posts and Pages yourself. A Post is different to a Page (although it often looks the same).
The idea is to write a lot of Blog Posts which may be saved as a draft, published immediately or scheduled for a later date.
The Blog Page in your website then acts like an index/archive page. It is set up to gather all your Posts to automatically display on the index page so your visitor can browse your posts and click on those that interest them to read further.
Setup of three Sample Posts, Blog Page and Sidebar (if required)
Investment: $275 + GST.
Yes, you can add an online store when you purchase your Launch Site or later on.
Once your store is set up correctly, you can add, delete and manage the products yourself.
Adding an online store module to your Launch Site.
Includes set up of the store interface and shopping cart system, creating up to 10 products, shipping and integration of payment gateways to enable real-time credit card purchases.
Investment: $910 + GST
We provide a free 15 minute consultation if you wish to ask questions.
Just contact us by email to request a call:  contact@redandcrew.com.au